Are you good at arranging silk and artificial flowers? Do friends seek your advice and service to decorate their homes with colorful silk flowers? Then here is one small business opportunity which can make the most of your creativity and yet without burning a hole in your pocket. In this article, I am going to discuss exactly how to start a silk flower arrangement business and make money out of it.
But before that let me explain the reasons which would encourage you to start a silk flower arrangement business.
Why Start A Silk Flower Arrangement Business?
As mentioned, this is a great low-cost business opportunity for those who want to make money from home. The material cost is extremely low to produce artificial flowers. For those who don't have money to invest initially, polyester is a great option to start with. Besides silk and polyester, you can also consider cotton and rayon to create beautiful flower petals which look almost real.
Since the material and manufacturing costs are so low you can sell your products at a reasonable price. There is a high chance to earn quickly from a silk flower arrangement business.
Another great reason why people start a silk flower arrangement business is that these artificial flowers are non-perishable items. So you can create your silk flowers and store them for a long without fearing any decay or spoilage.
Who Can Start A Silk Flower Arrangement Business?
The answer is anyone with a creative bent of mind. You don't need a formal degree to start an artificial flower business. What you actually need is an eye for detail and a good idea about color combinations and artificial flower arrangements.
If you are really passionate to make money in this field, then you can read some books and watch videos to acquire the necessary skills for a floral designer. Even better if you get the opportunity to work with an event organizer. This way you can learn the nitty-gritty faster before actually starting your own business.
What Is The First Step To Starting An Artificial Flower Business?
Do you think that it is easy to turn a hobby into a money-making business? Not really so! Actually, there are many who fail miserably, trying to monetize their hobbies. Simply because they neglect the first step, i.e. preparation of a business plan.
So, to start a silk flower arrangement business, you should work out a detailed business plan. Take into consideration these key factors:
Who are your target customers? And who are your competitors and how they are performing?
Do you plan to offer your services to weddings only or for corporate events? or maybe you plan to start a silk flower arrangement business for home decor only?
Do you need to recruit additional staff to run the business? Will you require outside sources to supply materials?
Decide how to sell artificial flowers. Do you plan to start an online store for the purpose, or open a shop?
Will you manufacture the silk flowers or source them from some reliable vendors?
What is the minimum investment requirement and how to source the fund? Do you plan to take a loan?
What Are The Necessary Equipment And Materials You Need To Create Silk Flowers?
As already mentioned this business doesn't require too many expensive items to start. You simply need to buy some basic materials like polyester, cotton, parchment paper, rubber, latex, and satin. Depending on the type of artificial flower arrangement you plan to design, you may need to also buy some dried flower materials and plant parts.
If you have buyers who want expensive silk flowers only, then you can use silk, cotton, or rayon as the basic fabric.
Skip this step if you plan to acquire artificial flowers from a vendor or supplier.
Communicate With Professionals In This Field To Know More About Starting A Silk Flower Business
This is a necessary step if you are a new entrepreneur planning to start a silk flower arrangement business from home. The more you network with professionals in this field, the better knowledge you can gather about the artificial flower business.
You can join meetup groups and even social media groups like Facebook, LinkedIn, and Twitter for the purpose.
.And of course, you need to find reliable vendors and suppliers who can provide artificial flower supplies and finished products at an affordable price. But make sure, to do some market research. Explore the artificial flowers wholesale market, and talk to multiple wholesalers and suppliers to get the best price.
Related: 18 Tips on Networking To Grow Your Small Business Fast- Explained With Infographics
Get The Necessary Licence And Business Permits Needed To Start A Silk Flower Arrangement Business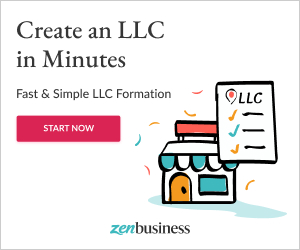 While the registration and license requirements are not so complicated but you can always consult a legal expert to guide you through the process.
Generally speaking you have to register your small scale business as a proprietorship firm, if you are running it independently. Otherwise if it is a partnership business you need to register your firm as a private limited company or limited liability partnership.
And of course, you need a trade license and GST registration to run an SME. Few more registration requirements are there, depending on how you plan to operate your silk flower business.
Create An Awesome Portfolio To Start A Silk Flower Arrangement Business
The silk flower business is all about creating a visual appeal which is why you need to create a portfolio carefully. 
If you have already done some small projects, maybe flower arrangements for a friend's wedding, add these pictures to your portfolio. Else if your home decorating style is something people talk about, then you can flaunt that in your portfolio as well.
You can hire a professional photographer to click some attractive pictures of the flower arrangement. After all, you want to make a great impression with an awesome portfolio, don't you?
Get Your Business Card And Marketing Materials Ready
To start a silk flower arrangement business from home you need to present yourself as a professional before prospective clients. Thus it is highly advised to prepare a nice looking business card with a logo and all the necessary information. Depending on the budget you can print letterheads, catalogs, etc.
If you plan to run the silk flower business online then you need a business website as well. The basic cost involves designing and hosting the website. And of course, you need to create content to engage buyers.
Approach Your Target Market
Now that you have done the legal formalities and completed a portfolio to start a silk flower arrangement business, the next important step is marketing your business to the right people.
This is one area where you may need to spend some money to place ads in local newspapers and social media channels. You can also consider running Google and Facebook ads for your website since these can deliver immediate results.
You can join several online forums and groups to spread the word about your artificial flower business.
And most importantly, add your business to Google my business and the top online business directories.
Must Read: 10 Free Online Marketing Tools for Small Business That New Entrepreneurs Must Use for Effective Promotion
Plan Special Offers And Discounts To Get Your First Client
It is easy and cost-effective to start a silk flower arrangement business but not so easy to get the first client. This is why you need to work out special deals, discounts, and packages to attract clients. Take a look at your competitors' rates and plan your packages accordingly.
Don't think too much about profit margin till you get at least 15-20 dedicated clients. Make sure to advertise your offers actively so that people know what you are up to.
Make Your Presence Felt Locally
The good part about running silk flower arrangement business is that you get noticed easily.
For instance, you can offer volunteer services for charity events. You can donate beautiful bouquets to non-profit organizations. Else you can participate in local flower shows. Make sure to do some discrete marketing by attaching your business card or displaying a banner with your business name where ever possible.
How to Make Money from Home Selling Silk Floral Arrangements?
Here I give you 6 quick tips to actually make a profit from your artificial flower business.
Plan your inventory. For instance, there are suppliers who may offer discounts on certain items, provided you buy in bulk, especially during the festive season. Always try to place the order of raw materials well in advance. Else you might end up paying more for last-minute orders.
Try to sell more items besides artificial flowers. For example, if someone is buying silk flowers for home décor, he/she might be looking for additional decoration items, like scented candles, flower vases, candle stands, wall accents, home fragrances, etc. If your shop sells some of these items, then surely it will boost the sales figure!
Master the sales technique called upselling. Let's say a customer is interested to buy a white and pink rose bouquet. Now you can suggest adding white and pink orchids along with some greenery to make the bouquet brighter and livelier. Or maybe you can suggest a box of chocolate if the customer is making the purchase for gifting purposes. This is upselling which you need to master well to make money from the silk flower business. However upselling can be quite tricky which is why you should learn the technique before applying them practically.
Work with other florists on a commission-sharing basis. Suppose you do silk flower arrangements for corporate events only. Now if you happen to get a query about wedding flower arrangements, you can outsource it to other florists and simply enjoy a referral commission out of it.
Teach flower arrangement. If you are already running an artificial flower business, then you are the right person to conduct classes to teach floral design and decoration. Even monthly 1-2 workshops can help you earn decent money.
Rent your shop space to florists who don't own a shop. Yes, there are many flower designers who don't have a workspace to handle voluminous projects. You can rent a portion of your flower shop to other flower arrangers and decide the fees based on their project volume and requirements.
Strengthen your business presence on social media. Now that Facebook has come up with its own marketplace, you can grab that opportunity to grow your silk flower business. Pinterest is another great platform to promote any creative business. 
Not to miss: How to promote your small business locally
Keep Learning and Improving Your Floral Design Skills
If you start a silk flower business with a long term goal in mind, then you can't  stop learning and improving your floral design skills.
There are many entrepreneurs ready to take up this low-cost small business idea which makes this field highly competitive. Therefore, It is very important to keep yourself updated about the latest flower-making techniques. Follow blogs and YouTube videos of experts in this field. 
Be creative and and never hesitate to experiment with new ideas.
To Conclude
Still hesitant about starting the silk flower business? Then you must know that this business has huge growth potential as people are investing more money in home decor, weddings, birthdays, and other events. Since natural flowers have become expensive, buyers willingly settle for gorgeous faux flowers. So, yes, this is surely the right time to start a silk flower arrangement business and make money out of it. All the best for your business venture!