Planning to start a print-on-demand business but not sure if the time is right? Then here I present an ultimate guide to help you start and run a print on demand store even in this tough economic time.
But before I share the steps to start a POD business, let me assure you with some E-commerce statistics which clearly state that Covid-19 has little impact on this industry.
Few Interesting Statistics to Check Before You Start a Print-On-Demand Business
In the month of June 2020, Printify stores have received an approx. 400,000 more orders as compared to the same period last year. This is a stupendous rise of 311%. (1) 
Fabric face masks remained the top-selling items on Printify, which is an approx. of 11.14% of all goods sold through the platform in September 2020. (1) 
The year 2020 turned out to be one of the best years for the global T-shirt printing market. The market size grew to $1,790.74 million. And it is expected that 2021 will experience a  rise of up to $1996.68 million in the same segment. (2)
Considering the shift in buyer preferences since the Covid-19 outbreak, it is assumed that home and lifestyle products will be in demand in 2021 and beyond. People will pick up comfortable work-from-home outfits and accessories to create a cozy corner at home, on a budget. (2)
What Exactly Is a Print-On-Demand business ? 

POD or print-on-demand business, also popularly known as the dropshipping business, can be a great money-making avenue, if implemented properly. The method is simple. You sell customized products of your choice, by collaborating with a third-party POD service provider. There's no need to worry about maintaining a huge inventory or meeting the production deadlines. 
You can pick up any print-on-demand company that matches your requirements. You need to provide them with the designs to print and place orders for selected products. Now it is up to the POD platform to take care of everything else. There are top print-on-demand sites like Printful that handle everything, starting from printing, branding, warehousing and fulfillment, and a lot more. Needless to say, you have to pay for such services, which are mostly quite affordable. 
What Are The Popular Print-On-Demand Business Models?
A Standalone POD Business Where You Control Everything
You set up an e-commerce store, displaying products you plan to sell.  Once the website is fully operational, you can start taking orders. Next, you have to find a reliable print service provider that does the printing as per your instructions. You should clarify all the terms and conditions with the printing company, i.e. whether it accepts orders in small lots, how long it takes to deliver the products, what are the payment terms and so on.  
The difficulty of this standalone business model is that you need to monitor the entire operation, starting from accepting orders, receiving payments, delivering the complete product, handling returns, and so on. This simply means you may need to hire a team to help you out. 
Initially, this business model might sound cumbersome and tough to manage. But the positive side is that you can actually do a quality check of the finished product before delivering it to the customer. Thus, once you get a hold of the entire operation, you can expect early rewards! 
Collaborate With a Print-On-Demand Supplier To Run The Business
If you are looking for creative business ideas that don't demand your full-time engagement, then this is the right option for you. You start by collaborating with print-on-demand suppliers that meet your business criteria.
Most of the POD websites operate in a simple way. You can upload designs that you want to be printed on the product. Of course, you need to follow certain instructions while uploading the design. You can provide additional instructions, e.g. any specific customization/color/material that you want, whether you need a super-fast delivery, and so on. The rest is taken care of by the print-on-demand service.
As per this print-on-demand business model, your POD partner acquires products, does the printing, manages payments, and ships the finished product directly to the customer. You can place an order of any quantity. Also, you can go creative and experiment with different designs and colors. Once the order is fulfilled, you make a profit which is a certain percentage of the sale.
Here's an example of profit calculation as posted on Printful website
Apparently, it seems a hassle-free way to make money from home. However, the cons of this print-on-demand business model are that you have little control over the product quality and fulfillment process. The profit margin is very limited unless you can manage a bulk order. Further note, you may face difficulty setting up a return policy that matches your POD partner's return terms. 
7 Steps to Start a Print-on-Demand Business
Now that you have an idea about the print-on-demand business model and how it works, let's discuss all the steps to follow to start your POD store.
Find Your Niche
When it comes to starting your own POD business, you might be tempted to cover all the popular categories. However, it can prove to be disastrous for new entrepreneurs who are taking the plunge with limited resources. Hence you need to think of a few categories that fit your print-on-demand business plan. This is the very first and crucial step of starting any dropshipping business.
You have to keep in mind a few more things while deciding the niche:-
Do you have enough interest and knowledge about the topics that you are choosing for your print-on-demand business? 
Have you taken any training? Do you have the requisite experience in this field that you can apply to your POD business?
Is there a demand and supply gap in the market that you can fulfill with your niche products?
Will there be enough buyers in the market that you are planning to target? 
If you can't finalize a particular niche, then prepare a list of all those topics that you like and then move on to the next level.
Do Market Research To Find Out Specific Products to Sell Within Your Niche
Now that you have selected a few niches, it's time to do some market research to assess the commercial potential of your POD business idea. So, how do you do that without spending money on paid tools? Quite simple actually!
You can take the help of Google Trends to find out if people are indeed talking about your niche. The other popular way to find out POD business ideas is by doing a simple Google search with your chosen topic. Let's say you have finalized a broad topic like "kitchen products". Now you can do a Google search with a keyword like "print on demand kitchen products". Google will present you with a whole list of informative articles and links to e-commerce marketplaces. You can use this information for niche research. 
And of course, social media platforms like Facebook,  Instagram, Pinterest, and Reddit can be of great help too. You can join FB groups related to your shortlisted topics and follow the discussions and Q/As.  Instagram is another great platform to follow popular POD businesses. 
If you notice very little conversation is happening in a certain niche-oriented group/community, then think twice before finalizing that niche. On the other hand, if you find many discussion threads centering around your niches, then dig deeper into the conversation. Most likely, you will be able to come up with trending print-on-demand product ideas. 
And finally, you can take a tour of the popular e-commerce marketplaces like Amazon, Etsy, and eBay. Search for print-on-demand products in your chosen categories. Find out what types of products are selling the most. Don't be hesitant if you find there are already lots of sellers in your chosen categories. This is an indication that you have discovered high-demand products that are likely to sell quickly!
Still, confused about niche and product ideas? Let me explain with an example.
Niche: Home Decor                     
Print on Demand Product Ideas: Cushion, Rugs, Wall Stickers,  Wall posters
Niche: Kitchen supplies                 
Print on DemndProduct Ideas: Tea/coffee mugs, kitchen towels, coaster, table mat
Niche: Fashion                               
Print on Demand Product Ideas:   T-shirts, long-sleeved casual shirts, hoodies
Remember, your business success depends a lot on finding the right niche market (3) . So, take time to do it the right way. 
Consider the Costs Of Starting a Dropshipping Business
Now that you want to set up the print-on-demand store in tough economic times, you must be planning to invest a minimum amount initially. And quite rightly so! And yet, you can't avoid a few expenses which are absolutely necessary to run your dropshipping business successfully. 
Let me give you an idea of the basic costs involved in starting and running a print-on-demand store:-
It is necessary to get your business registered, even if you are planning to operate online, as a solo entrepreneur. The registration cost is nominal and varies for different countries and regions. So, check out the business registration process or you can consult a legal professional to complete the procedure for a nominal fee.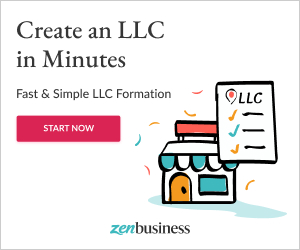 If you plan to open the print-on-demand store on your own website then it can be expensive. Even though the cost of starting and running a WordPress site is high but you can run the business on your own terms. Also, you can have greater control over the buyer's journey. The other option is to set up your online store on Shopify where the cost of opening a basic print-on-demand store is a minimum of $29/month. And then they have costlier plans too. 
If you are in a cost-cutting mode, then you will surely prefer online marketplaces like Amazon Merch, eBay, Etsy, or TeeSpring. They let you set up the store for free and charge you only when a product is sold. And the best part is that all the top print on demand services (4) can be integrated with popular online marketplaces like Amazon, Etsy, eBay, and even your own e-commerce website.  
Apart from these, a few other costs to consider are
Design and logo creation (if you need to hire a graphic designer),
Infrastructure costs, in case you need to buy any office equipment/gadget or take a new Wi-Fi connection
Marketing and promotion expenses. 
Create Attractive Product Designs
You can attract buyers by creating unique and beautiful print-on-demand products. So, make sure you pick up product designs carefully. If you have basic ideas about graphic design especially Adobe Photoshop (Paid) or GIMP (Free), you can easily do the job on your own. You simply need an appropriate graphic design software (5) to create attractive print-on-demand products.  While creating designs for POD products, keep the Copyright issue in mind. You might be tempted to copy a certain design and use it in your store. Don't do that!
You can certainly draw inspiration from others' artwork. And then you need to use your own imagination to create designs that look different from the original one. Your print-on-demand store won't face copyright issues as long as you know how to recreate a design in a unique way. 
While focusing on product design, don't forget that your business needs a logo to establish your brand presence. Rather than making amateurish attempts to design a logo, you can hire a freelance logo designer to do the job for you.  
Design The Print-On-Demand Store And Add Products
Your designs are ready. So let's move on to the next step which is designing the print-on-demand store and adding products.  By now you must have decided on the right platform to set up your POD store.
All the top e-commerce platforms like Shopify, WordPress-WooCommerce, or BigCommerce come with lots of store themes that you can customize easily. Remember to study the features and functions before you start designing the POD store. This way you can complete the work quickly.
Besides product pages, your print-on-demand store should have other key pages like Home, About Us, Contact Us, Shipping, Returns/Refunds/Exchange, Privacy Policy, Terms of Use, FAQ, and blog. Once the design is done, you can start adding products to your POD website. Make sure your product descriptions are well-written and contain the relevant keywords.
You can hire a freelance writer to write search-engine-friendly product descriptions. Else if you are going to do it on your own, read these tips to write product descriptions that convert quickly into sales!
It might take time to launch your print-on-demand store. Don't be in a hurry or else you may miss some important details.
Finalize the Print-on-Demand Service Provider and Clarify the Terms
Your website is ready to accept orders. What next? You have to look for a print-on-demand supplier whose terms and conditions match your business requirements. As already mentioned, the major print-on-demand suppliers like Printful, Printify, or Gooten, offer easy integration with the top e-commerce platforms. It simply means you can quickly connect your print-on-demand store to the POD service provider. Thus the entire ordering process becomes hassle-free and quick. 
Yet before finalizing a specific POD company, you should visit the website to check all features and services they offer. If you have any doubt, send them an inquiry. You can expect a quick response. If not, then reconsider working with them.
Promote Your Print on Demand Business
You think that your job is done now that the print-on-demand website is up and running! Actually, your responsibility doubles up from now on! 
Just consider this- there is an endless number of e-commerce businesses vying for buyers' attention. Your newly launched print-on-demand business is a part of the digital ecosphere unless you do something to make it a prominent one! So, how do you promote your print-on-demand business without spending a large amount? Here are a few marketing tips for print-on-demand businesses. 
Use Social Media Strategically
When it comes to promoting your print-on-demand business on social media, it is important to remember that each platform is unique and different. For instance, Facebook offers lots of flexibility in sharing images, memes, videos, blog links, polls, and so on. You can easily go live on Facebook and talk about your POD products. Here's a handy list of Facebook post ideas for businesses, to help you get started. 
Instagram, on the other hand, is more about sharing attractive images and videos. Establish your business on Instagram by creating attractive product images, and by shooting short videos to provide a sneak peek at your business setup. The one issue with Instagram is that you can't directly add your POD shop link to Insta feed posts. The only place where you can share the store link is your Instagram profile. 
Pinterest has become quite a popular platform for small business owners. And perhaps it can be the ideal platform for print-on-demand businesses. You can create a beautiful pin, and add your POD website URL as a destination link. Thus whenever someone clicks on the pin image, he/she will be directed to your print-on-demand store or blog posts. Nowadays, video pins are also in high demand on Pinterest. 
Whichever social media platform you chose, make sure to post consistently for at least 90-100 days. Then only you can see the result. 
Apply The Right SEO Strategy to Optimize Your POD Site
Keyword research, is it necessary? Well, this must be your reaction if an SEO expert tells you that your print-on-demand store will never grow without an SEO strategy, no matter how attractive your products are! So, yes, it is very important to do SEO for your print-on-demand site to improve its ranking on Google and other search engines. 
Let me explain. Suppose you have decided to sell "fabric masks for acne-prone skin". When buyers search for such face masks and your POD store appears on the 10th page of Google, it means one thing. You need to immediately work out an appropriate SEO strategy for the POD store (6). 
Start Blogging to Offer Valuable Content
As acknowledged by top digital marketers, your business blog can be a great crowd puller. And it can surely help your print-on-demand business grow faster than the ones who are running similar businesses without a blog. Whichever platform you chose for your print-on-demand shop, all of them now offer the option to add a blog page. You simply need to create and post valuable content, consistently.  
Too busy to write daily blog posts? Don't worry. Here are the ways to grow your blog traffic without posting daily content!
Encourage Reviews and Comments
When it comes to buying products from a little-known seller, people always trust reviews and testimonials. So, to promote your print-on-demand store, you should encourage reviews and comments.  And it doesn't matter if someone leaves a negative review. What matters is your response. People always read the response of business owners to know what action sellers have taken to address buyers' grievances. 
All the established e-commerce marketplaces make it easy for buyers to review a product after the purchase. For instance, the moment you list your print-on-demand products on Amazon, the customer reviews section gets added automatically. However, for the Shopify store, you need to set up product reviews separately by downloading Product Reviews from the Shopify App Store. 
Watch this video to get a few more promotion ideas for your POD site. 
Conclusion
Now that you have read this ultimate guide to starting a print-on-demand business in tough economic times, I am sure you are ready to take the plunge. But be careful. Don't take the plunge with this notion that it is easy to make money from a print-on-demand business, without giving your 100%! The fact is, initially you should be prepared to work hard and dedicate yourself to your goals if you want your POD business to succeed.