Are you the student looking for ways to make money without full-time involvement? Do you consider yourself a foodie? Then you can explore some of the interesting small-scale food businesses, which can be run during the weekend or holidays. Actually, there are many food business ideas for college students, which let you explore your interest and passion in entrepreneurship.
It's okay if you are not a great chef because the food business ideas for college students I am going to discuss, don't demand any culinary skill. Yes, you can start a food business with a little bit of planning and discipline.
So here we go, my list of food business ideas for students to start the first venture during weekends or holidays.
Start A Popcorn Stand One Of The Profitable Food Stall Ideas in College
Yes. it's actually easy to start a popcorn stand, round the corner, or at any prime location. Popcorn is a fast-selling food item loved by all age groups. A lovely-looking popcorn stand can easily attract customers.
What is best about this food business for students is that it doesn't require any huge initial investment. 
To set up a popcorn cart you need to invest in a vending cart and popcorn making machine. Look for second-hand purchases online, to keep the cost down. Even you can hire a cart as there are many websites that offer mobile food carts on hire.
And yes you have to keep a steady supply of raw materials like good quality corn, butter, salt, sugar, and different flavors to add variety to your popcorn business.
You can set up your weekend popcorn cart near the weekend flea market, farmer markets, fairs, sports events, parks, recreation center,  etc.
How much money can you make from your popcorn business?
It is believed that dedicated sellers manage awesome profit margins of 80 to 90%.
Undoubtedly this is one of the best food business ideas for college students to make money while enjoying part-time entrepreneurship.
Remember to check local business and health department licensing & permit criteria related to operating a gourmet popcorn cart. You can consult a legal expert to clarify the license and occupancy issues.
In case you need complete information to start a gourmet popcorn business, this article explains the steps clearly.
Plan A Home Based Bakery Business – One Of The Interesting Food Business Ideas For Students To Consider As a Side Hustle
If your mom's cheesecakes and nut bread are loved by your friends and relatives, then you can consider starting a home-based bakery business.
However, organizing a complete bakery setup is not so easy. There are several certifications and licensing requirements involved. For example, if you are planning a home bakery in India then you have to take care of business registration, food business registration, VAT, and so on.
The initial and ongoing expenses are also high as you may have to plan a complete renovation of the place and invest in kitchen equipment and decoration.
However, there is a way out, in case you don't want to go through all these hassles. You can deliver homemade baked items to local offices, schools, shops, restaurants, and health-conscious customers. You can take orders for small parties also. And of course, you can consider selling your food items online too.
And the final piece of advice you should never overlook is, to consult a legal professional to ensure your business complies with all the necessary legal formalities.
How do you price your baked items? You can check it out here.
Of all the food business ideas for college students, a bakery business sounds quite fascinating with long-term growth prospects.
Start A Candy Cart – One Of The Brightest Food Business Ideas Loved By Youngsters 
An estimate says that the candy market in the United States will grow to $19.5 billion dollar picture by 2025.
Enough reason to start a candy store even if you manage to run it during the weekends or holidays.
As a beginner, you can consider sourcing best-selling candies from local suppliers. You can do a little bit of research online also to find a suitable e-vendor.
Compare the prices and check the reliability factor before finalizing 2- 3 vendors. Clarify all the necessary terms, i.e. how long they take to replenish the stock, what kind of discounts they can offer on bulk purchase, do they need an advance to release the stock, and so on. 
To make your candy buffet business attractive you have to focus on decoration and the overall look of your candy cart.
Pick up bright colored delicious candies, fun jars and bottles, colorful sweet scoops to wow your customers.
If you plan to run your candy cart during the weekends and holidays then you can think of some unique themes for each weekend. For example, if you plan a red and white candy buffet for that weekend. you can adorn the stand with red and white colored candies, sweet bags, jars, ribbons, etc.
Place your candy cart at a prime location, for example near a shopping mall, school, or park. And just like any other food business, you need to complete the registration processes here also. You can either directly approach the local business authority or appoint an attorney for the purpose, to complete the legal formalities.
Start a Food Blog or Vlog- One of the Easiest Money Making Ideas for Students
If you are confident in your own writing skill then start a food blog to earn money online. Many are already doing it and quite successfully. As a food blogger, you can write about any topic of your choice. Here are a few ideas to start a food blog:-
Share a unique recipe, that may be collected from your mom or grandmom's cookbook.
Talk about the best food eateries in your locality
Talk about your friends and their crazy food habits
Share tips like how to quickly prepare a healthy breakfast or how to make kids eat something nutritious.
Write about the food culture of your own country, which places are famous for what types of food.
Now that you have the blog ready, perhaps you would like to know how to make money from your food blog. Check it out here.
Vlogging has also become popular these days. So if you have a little bit of idea about videography, then start a vlog on YouTube to share your food thoughts. Few tips to make your vlog popular:-
If you are a good baker, then shoot a video showcasing your baking skills, e.g. your secret recipe to prepare a chocolate orange cheesecake!
How do you garnish a dish and make it appealing to kids? If you know it, then show it!
Shoot videos of your favorite hangouts with friends. Tell people why you like these food joints, and what are their specialties. If possible, plan an interview with the chef and encourage him to share some of his special recipes.
Do you want to know how to make money from your YouTube channel? Read this Onlismallbiz post to know how to monetize your Youtube vlog.
Important Points to Note Before Taking Up Any of These Food Business Ideas 
Always check the local authority and health department criteria about starting a food business. Also, you need to verify the parking and occupancy regulations in case you plan to start a mobile food van.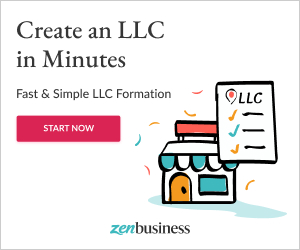 Adopt adequate safety measures. Further, ensure cleanliness while serving food.
Start on a small scale but maintain quality. This will encourage a second visit from first-time customers.
Don't splurge on unnecessary purchases. Look for second-hand equipment. If possible, try to hire the mobile cart and electronic gadgets, rather than going for an outright purchase.
Involve friends. Work out a profit-sharing or referring model to encourage them to bring business for you.
Rather than spending money to rent a space, look for revenue-sharing opportunities, e.g. you can offer to set up a food cart near a local grocery store and work out a profit-sharing plan with the store owner.
And most importantly, be creative.
Try to instill a sense of freshness and freedom which is so identical to studenthood!
To Conclude
As you decide to take up any of the business ideas for college students, try to make the journey an enriching and fun-filled one! Don't focus too much on making money, rather try to learn some important lessons from the experience. Be it improving your money management and decision-making skills,  or your ability to work with limited resources,  I am sure these lessons will contribute a lot to shaping your future!